Nationwide PAT Testing Specialists
Based in Essex, SAA UK Limited specialise in Portable Appliance Testing (PAT Testing) services for the whole of the UK.
With engineers based in strategic locations throughout the UK, we are able to offer a cost effective solution to your PAT Testing requirements regardless of your location.
What is Portable Appliance Testing?
Portable Appliance Testing is the in-service inspection of any 240Volt Electrical Appliance fitted with a 13amp plug or any 110Volt appliance to ensure compliance, as set out in the IEE Regulations for In-service Inspection and Testing of Electrical Equipment.
Various tests are performed to measure compliance and will include a thorough visual inspection, function test and if applicable an Earth Continuity, Insulation Resistance Test, load and leakage and flash tests. Not all tests are required on all equipment.
The tested appliance will then be given its own unique label to show conformity.
On completion of the testing and inspection a comprehensive report will be provided detailing the appliances inspected together with test results and details of items that failed. This report will act as evidence to any interested party that you have endeavored to meet your obligations for electrical safety as required by the law.
What are the key benefits of PAT Testing?
Compliance with regulatory requirements.
Lower company insurance premiums may be negotiated with documented proof of a regular Portable Appliance Testing regime.
A reduction in failed appliances will result in fewer subsequent stoppages which will save money.
Enhanced employee perception as a proactive and caring employer.
Minimised financial liabilities.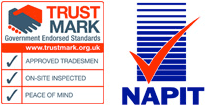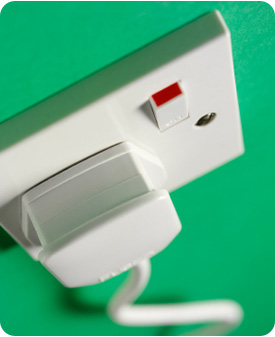 Do I have to have my appliances PAT Tested?
Yes, the health and safety at work act 1974 and the Electricity at Work Regulations 1989 puts a duty on the employer to provide a safe working environment for their employees.
The Electricity at Work Regulations 1989 state that any electrical system must be maintained and used in such a manner as to prevent danger. Portable Appliances are classed as a part of any such system and as such are required to be inspected in order to comply with the regulations.
The Institute of Electrical Engineers publish a code of practice "In-service Inspection and Testing of Electrical Equipment" which is the industry standard in the UK.
Legislation
There are four main sets of legislation that are applicable to the inspection and testing of Portable Appliances -
The Health & Safety at Work Act 1974
The Management of the Health & Safety at Work Act Regulations 1999
The Provision & use of work Equipment Regulations 1999
The Electricity at Work Regulations 1989
In essence, the regulations place a duty of care upon all to ensure the safety of all persons in the work premises. Electricity kills and injures people with around 1000 electrical accidents at work reported to HSE each year, of which about 25 people die of their injuries.
Many deaths and injuries arise from:
Use of poorly maintained electrical equipment
Fires started by faulty electrical appliances cause many additional deaths and injuries.